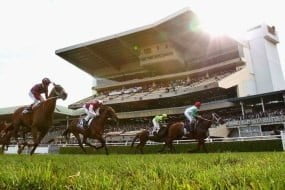 Why live in Randwick?
Randwick was named after the village of Randwick in Gloucestershire, England, birthplace of Simeon Henry Pearce, who became Mayor of Randwick no less than six times. Since then Randwick has transformed into a hugely multi cultural and infrastructural friendly suburb. With its great infrastructure, and being geographically well positioned, minutes away from both the beach and the CBD, the variety of School's, Hospital's, University's and Tafe's make it an ideal location to raise a family.
General real estate and design
Randwick has a vast variety of housing designs from old Victorian styled houses, to new modern developments, not to mention its infrastructure – With Prince of Whales Hospital, Sydney Children Hospital, Royal Hospital for Women and Eastern Suburbs Private Hospital. With world class facilities you know you're in good hands.
Shopping
Randwick has its own shopping complex known as Royal Randwick located on Belmore Rd as well as many shopping stores that line the street.
Sports and fitness centres
There are numerous gym's and sport facilities located around Randwick. For the rugby enthusiasts, there's a famed local rugby club named Randwick Rugby located on Coogee Oval, a great place to socialise and have a bit of fun mixed with extreme competitiveness, Randwick Rugby has a rich history with many of its past and current players becoming Wallabies.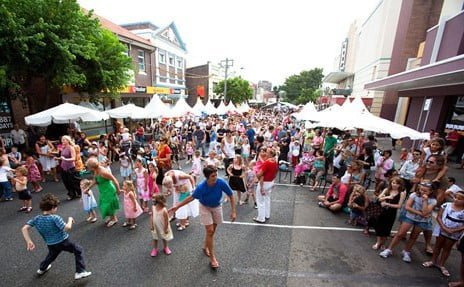 Culture and the arts
Randwick has a strong working class culture with a down to earth attitude the locals here have created an outstanding community feeling and will always make you feel welcomed. Randwick Ritz is located on Paul's Street and has a strong connection with the Australian film industry, being built in 1937, it has continually supported and promoted the Australian arts.
Famous landmarks
There are many famous landmarks located throughout Randwick. Along Alison Rd is Royal Randwick Racecourse which is home to many music concerts and the famed Thoroughbred horse racing, during autumn it has the Autumn carnival which attracts thousands of revellers to the grounds. The Australian Army has a major presence inside Randwick, with a huge army barracks covering much of Avoca St.
You can find many sporting celebrities, actors, politicians and the like wandering the streets of any given day, Randwick is home to many athlete's who ply their trade in many sporting codes due to the proximity to the sporting grounds.
Restaurants and cafés
If you're after something a little different, head by the Blue Monkey at the spot to be momentarily taken on an Asian cuisine journey. Or if you would prefer to stay localised, there are many cafes which ply there trade in and around Randwick. Perfect for lunch out with the family.
Schools
Randwick Public School, Marcellin College Randwick, Randwick Boys High, Randwick Girls High and in the surrounding suburb of Waverley, Waverley College.
Transport and distance from the CBD
Randwick is a short 8km drive to the CBD, public transport is available by bus – 373, 376, 377.